---
New to using EC30? Here are some top tips from other customers on how to get the most out of your clean. Find your own tip? Let us know what you find works best for EC30! We love your pictures and images. You can use our Get In Touch form on our Contact Us page to share.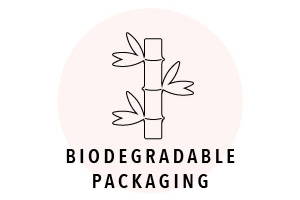 Don't throw me away!
EC30 packaging is designed to biodegrade if you compost it! The packaging may also be recycled. If you don't have access to these options mail it back to us and we will compost or recycle the package for you.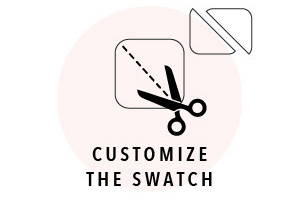 Too many bubbles? Customize Your Swatch
"I found some of the products had too much lather. I contacted customer care and found out I could cut the swatch. They recommended cutting instead of tearing because tearing compresses the swatch and makes it harder to dissolve. So happy now - and my box lasts longer!" - Jaime
---
"The lather on my loofa is luxurious!" - Jeff
Body Wash can work directly between your hands like other soaps and body washes. But for maximum bubbles, an implement like a loofa is best.

"My hair is short. I cut the Shampoo and Conditioner swatch in half and it is still plenty to wash and condition my hair" - Andy

Shampoo is a light swatch, try to let indirect water hit it in your hand - if you place your hand directly in the stream of water from the shower, the dry swatch may fall out of your hand.
Conditioner requires 3-4 seconds to absorb water and transform to a liquid form - be sure to let the water soak in and massage the conditioner between your hands. If you feel any dry pieces, work in more water in before you apply to your hair.
Simply drop the swatch into the toilet and let it fizz up. You can leave for as little as 20-30 minutes, but then we suggest you FLUSH & BRUSH. You can also leave it in overnight and simply flush away in the morning.

"I realized that I am likely not cleaning my toilet as often since I have been using EC30. The water line ring that appears frequently appears to be less frequent" - MaryJane

Laundry will work in HE and standard washers, top and front loaders. You can use two swatches for larger loads.
The most important instruction is to put the swatch(es) in the washer before loading clothes. This allows maximum contact with water and best results.
Avoid extremely large loads that leave no room for items to move.

Swatches can splash out of your hand under a full stream of water. One tip from a user: put the swatch in one hand, turn on the water, and redirect water with the other hand to wet the swatch.

Another user suggests: put the swatch in the center of your palm and place your thumb on the corner to keep it in place.
After the swatch is wet, give it a couple seconds to absorb before you begin massaging the lather. If you feel grittiness or chunks, it didn't absorb enough water.