solid, single-dose cleaning for home & body
Who said cleaning products need to contain water?
EC30 products are dry, transforming as you add water. They take less energy to ship than traditional liquid cleaners, less space to store. They are in recyclable boxes, not plastic bottles. Dry means no preservatives or liquid stabilizers so less worries. With one technology, we give you unique products of Shampoo, Conditioner, Body Wash, Hand Wash, Laundry Detergent, and Toilet Cleaner. This is only just the beginning – stayed tuned for more to come!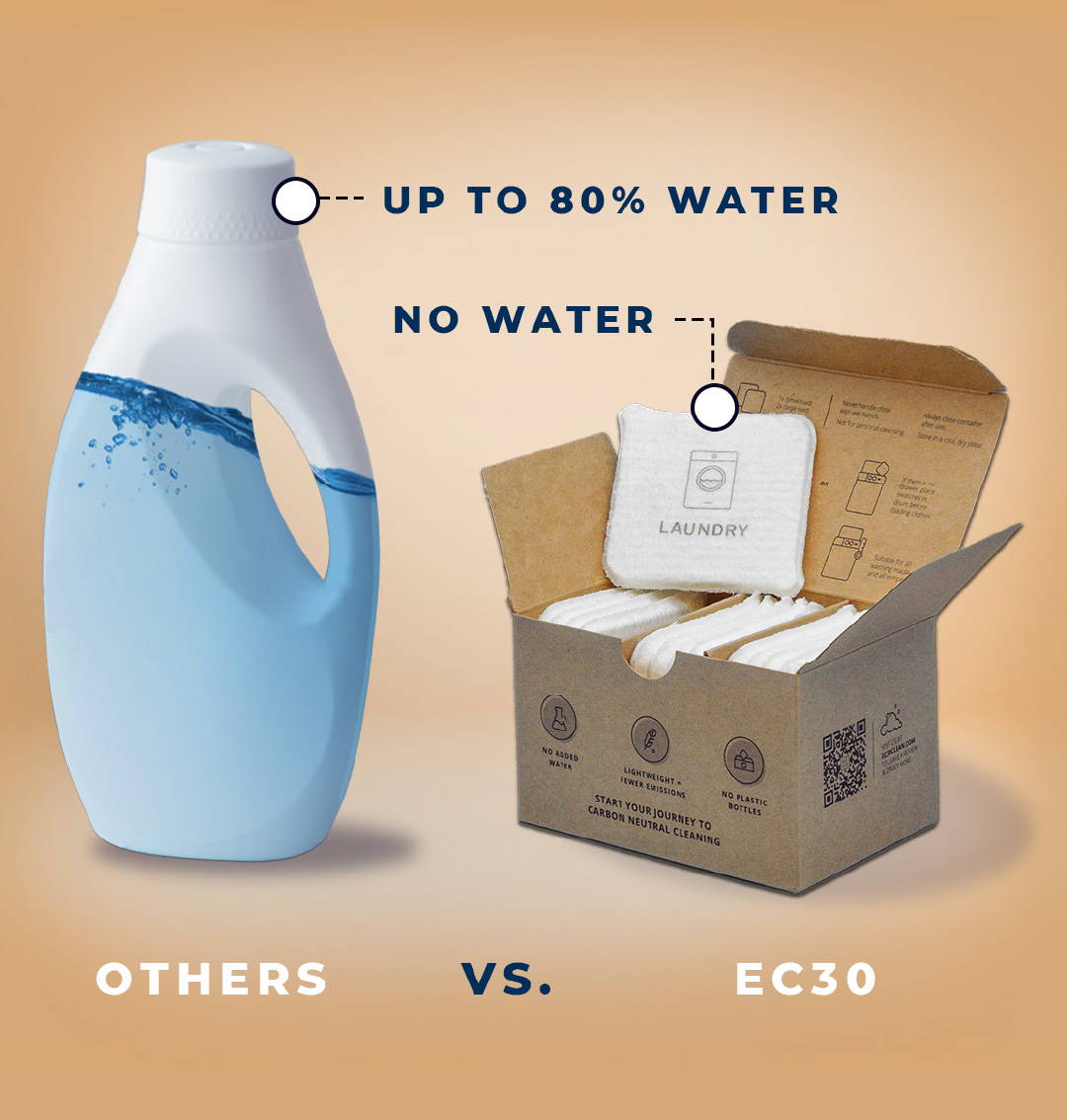 7 Unique & Effective cleaning Formulas backed by 10 years of R&D and over 50 patents
EC30 Shampoo creates a more luxurious lather than the leading shampoo bars!
1 BOX OF EC30 TOILET CLEANER PACKS THE CLEANING POWER OF UP TO 4 PLASTIC BOTTLES.

new, activating clean from Procter & Gamble
The performance of the best liquids with a lighter footprint.
Want to know what it's like to clean with a lighter carbon footprint? Made in the USA by P&G. Over 185 Years of cleaning expertise and serving 4 billion consumers everyday around the world.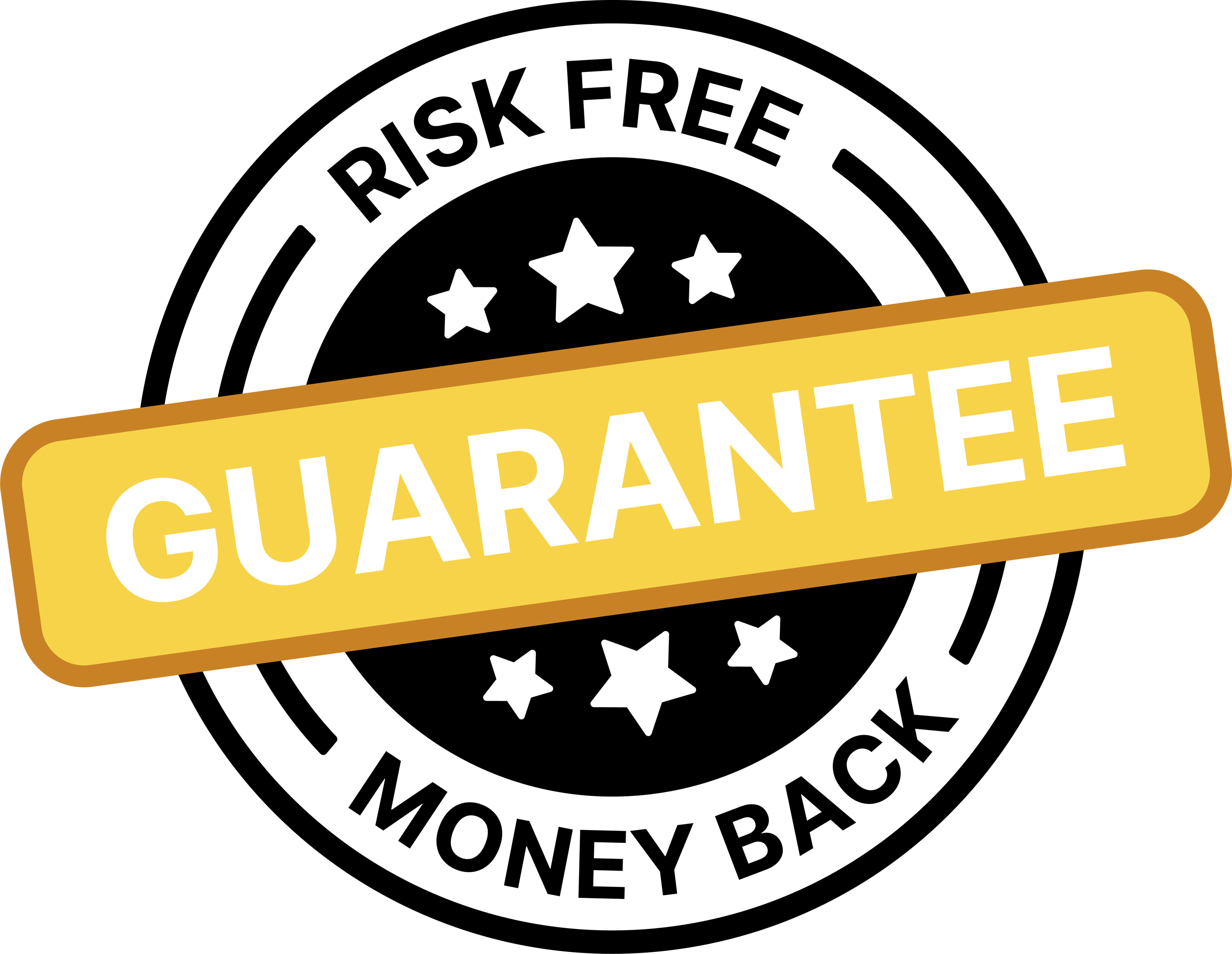 "Best Eco-Friendly Toilet Cleaner"
"Best Overall Laundry Detergent Sheet"

2 LAUNDRY DETERGENT • 2 TOILET CLEANER • 15 SHAMPOO • 15 BODY WASH • 24 HAND WASH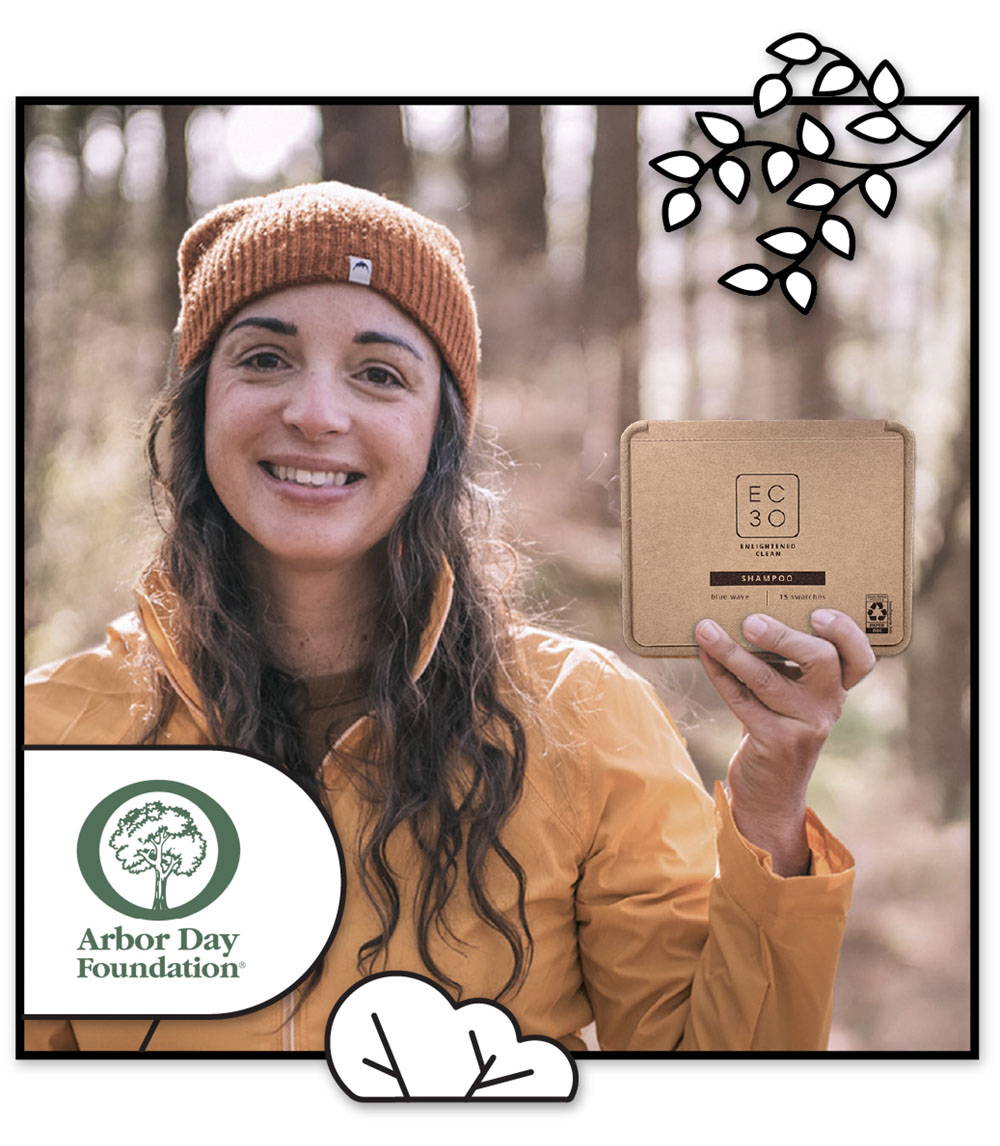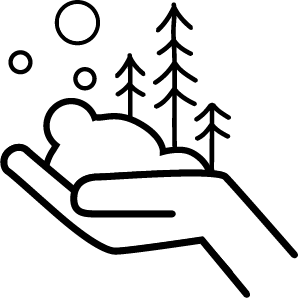 Up to 50% fewer C02 emissions from manufacturing, chemistry, and shipping.
At P&G, environmental sustainability is embedded in how we do business. With no added water and no plastic bottles, our products are lighter to ship, reducing our carbon footprint. In partnership with nature and the Arbor Day Foundation, we plant trees for the future, and invest in verified forest restoration to offset our immediate carbon emissions.



Quality body wash and shampoo
"Both have a nice scent and create plenty of soft bubbles. You can cut the body wash square in half and use it for two showers, as half lathers just as well. No need for plastic bottles, which is the reason I tried this product."

"I love this product so much. It smells wonderful and, believe it or not, 1 swatch can be used for most if not all of my body. I feel clean and my skin does not get too dry."

Great product and no plastics!
"Great idea and it works well. Hair feels cleaner than with recent alternatives. Great for traveling as can be stored in a tiny toiletry bag!"

Eco Friendly way to wash up
"I love this product. There's no waste, nothing to clean up. You wet the square and start rubbing. It lathers up and you can use it on your whole body."
EC30 OUTPERFORMS LIQUID CLEANERS
From the laundry room, to the bathroom, and even on-the-go

TSA FRIENDLY • MADE WITH 100% RENEWABLE ENERGY • ZERO WASTE TO LANDFILL • ZERO PLASTIC BOTTLES
JOIN THE EC30 SUSTAINABLE COMMUNITY
Take a Journey to Carbon Neutral Clean with EC30

We are on a mission to clean up cleaning and would love to stay in touch with you. Get access to sustainability tips and exclusive offers, like 10% off your first order!