SHAMPOO

1 Tree Planted

Makes Plenty of
Luxurious Lather

Fragrance:
Blue Wave

Better Wet &
Dry Detangling
Want to know what it's like to wash your hair with a lighter carbon footprint? Our shampoo strikes a perfect balance we all want: efficiently detox your roots from oil and build-up, yet gentle on the hair.

No weight or waxy build-up.
Leaves hair easier to style.
Faster drying hair

Sodium Laureth Sulfate, Polyvinyl Alcohol, Sodium Decyl Sulfate, Lauryl Hydroxysultaine, Sodium Bicarbonate, Citric Acid, Bis-aminopropyl Dimethicone, Fragrance, Guar Hydroxypropyltrimonium Chloride, Acacia Senegal Gum, Sodium Benzoate, Monosodium Citrate, Polyquaternium-76, Black 2

Total Net Wt: 1.64 oz (46.6 g)

Contents: 30 Swatches

Includes: +1 Tree Donated

Maximum Purchase: 3 Units
FREE SHIPPING + RETURNS

For TRIAL KITS & Orders over $35

CONTAINS FRAGRANCE

A crisp, ref reshing scent

TREE DONATION

1 Tree Planted w/ Purchase
HOW TO USE
Shampoo
Place swatch in cupped hand

Wet swatch with enough water to cover
swatch in hand

Lather in hands and then work into hair
Dry & Style as usual
tell me more
FREQUENT QUESTIONS
Yes, for best results, divide the swatch by cutting with scissors instead of tearing. When you tear the swatch, the fibers become compressed and the swatch will not dissolve as well.

Do You Have A Convenient Way To Store These Swatches In The Shower?

Is it ok to pre-mix the shampoo ahead of time?

Best results will be achieved by activating the shampoo during your shower. The formulation was not created to remain stable for long periods of time in water.

Confidence in our ingredient selection

The EC30 ingredients have been assessed and are safe for the environment. (Forests, Water, Crops, etc.) For us in EC30, the safety of our consumers and their world is at the heart of what we do. We follow a rigorous 4-step science-based safety process before our EC30 products reach our consumers and their families. This process is the same used by regulatory agencies such as US FDA, EPA, the EU, the WHO and others.
ec30 shower dispenser
Taking Care of You and The Causes You Hold Personal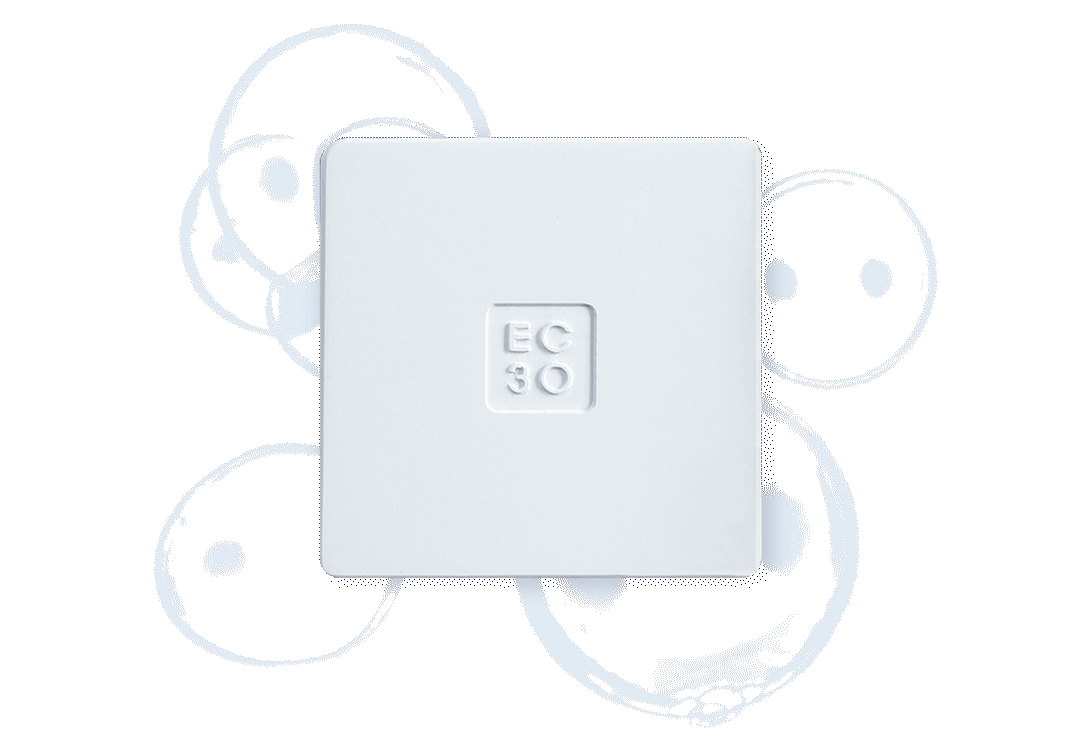 Loving your EC30 personal care, but hate the hassle of storing it in the shower? We get it, and we're here with a solution. Made of at least 95% PureCycle Plastic transformed from trash found in the bins of U.S. professional football stadiums.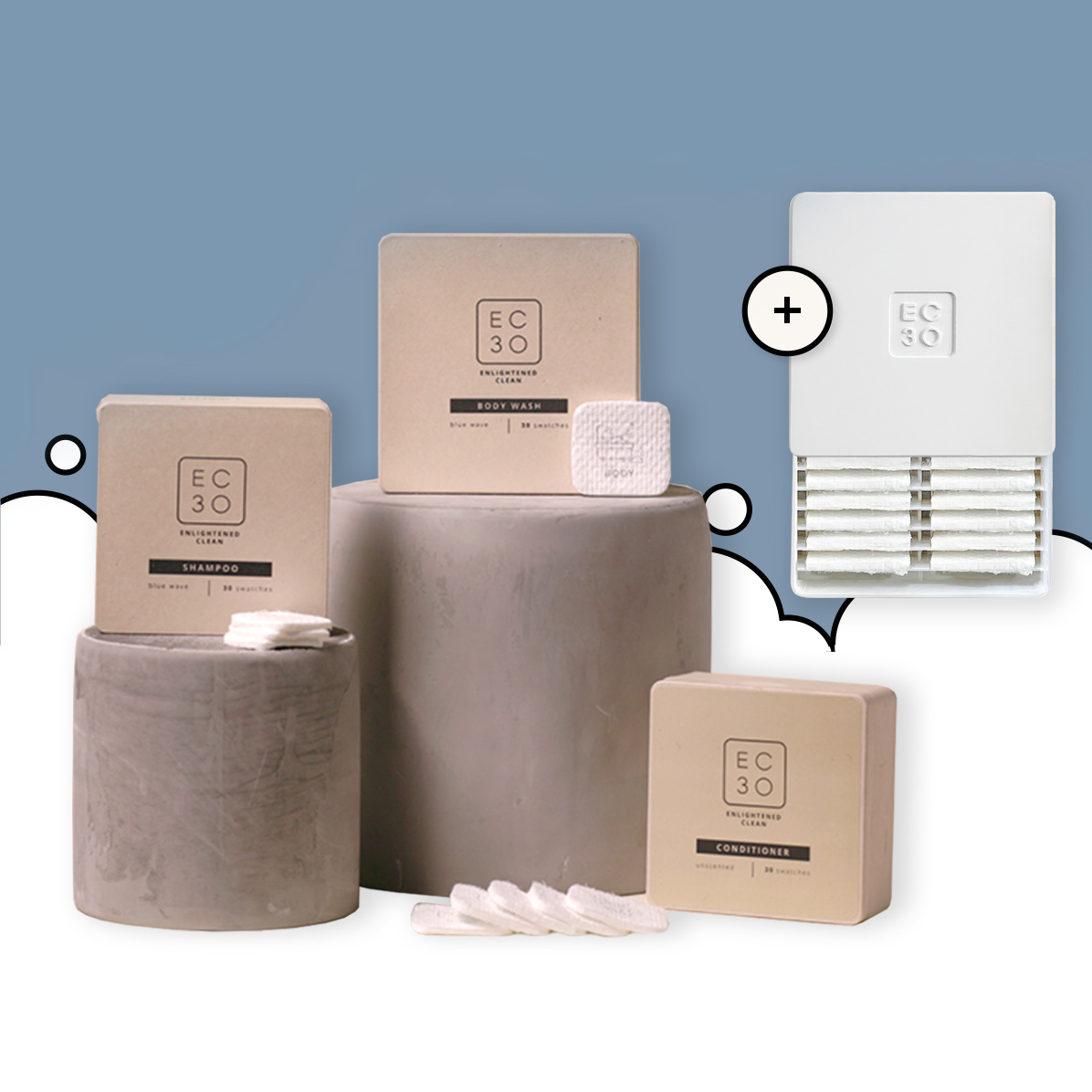 BUNDLE & SAVE
Hair & Body Subscription bundle
Love it all? Switch your full shower routine over to EC30 and subscribe to our Hair & Body Bundle at a 30% Savings and a FREE Shower Dispenser!
VIEW MORE
$74 $54/MO + FREE SHIPPPING