CONDITIONER

1 Tree Planted

Better Wet &
Dry Detangling

Unscented:
Fragrance Free

Leaves Hair
Shiny & Healthy
Moisturized, yet voluminous and light-weight hair? Say more!

Moisturizes & conditions hair only in damaged areas, without covering the full strands of hair.
Detangles for great comb-through.
Leaves hair free-flowing and shiny.

Stearyl Alcohol, Behentrimonium Methosulfate, 1-Hexadecanol, Lauroyl Methyl Glucamide, PVP

Total Net Wt: 1.44 oz (41.1 g)

Contents: 30 Swatches

Includes: +1 Tree Donated

Maximum Purchase: 5 Units
FREE SHIPPING + RETURNS

For TRIAL KITS & Orders over $35

CONTAINS FRAGRANCE

A crisp, refreshing scent

TREE DONATION

1 Tree Planted w/ Purchase
HOW TO USE
CONDITIONER
Take a swatch and wet it in your hands under a stream of water

Wet swatch with enough water to cover
swatch in hand

Activate cream in hands and apply onto your hair

Wash, dry & style as usual
Tell me more
Frequent Questions
Is it okay to pre-mix the Conditioner ahead of time?

Best results will be achieved by activating the conditioner during your shower. The formulation was not created to remain stable for long periods of time in water.

Do You Have A Convenient Way To Store These Swatches In The Shower?
ec30 shower dispenser
Taking Care of You and The Causes You Hold Personal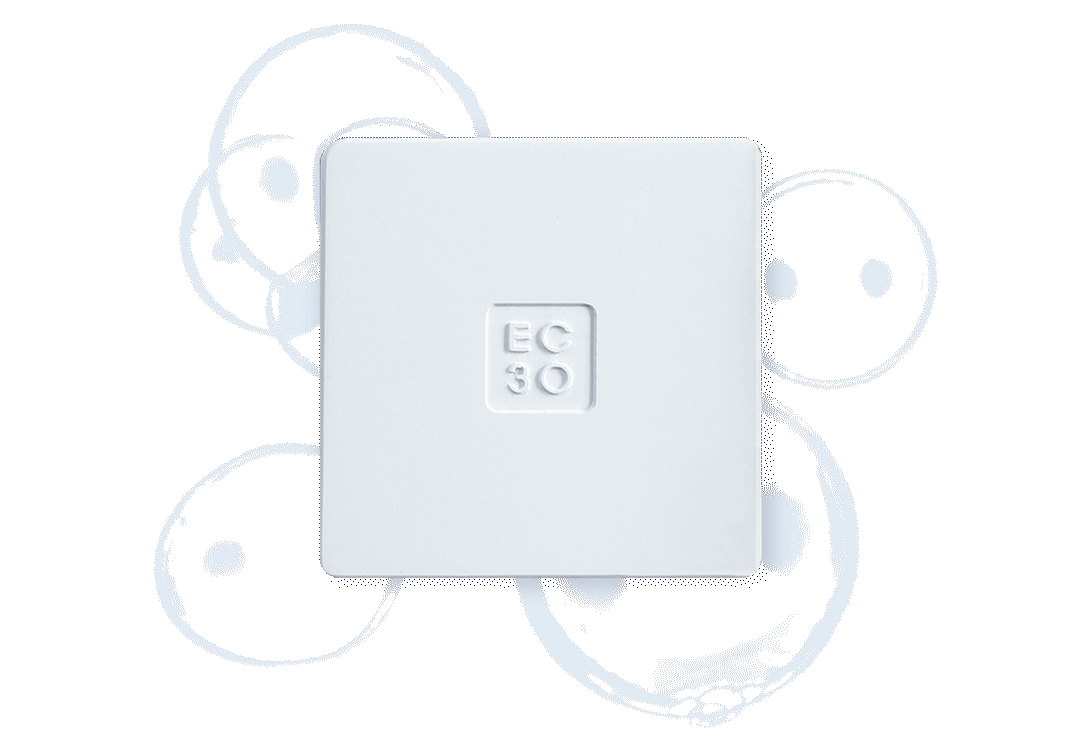 Loving your EC30 personal care, but hate the hassle of storing it in the shower? We get it, and we're here with a solution. Made of at least 95% PureCycle Plastic transformed from trash found in the bins of U.S. professional football stadiums.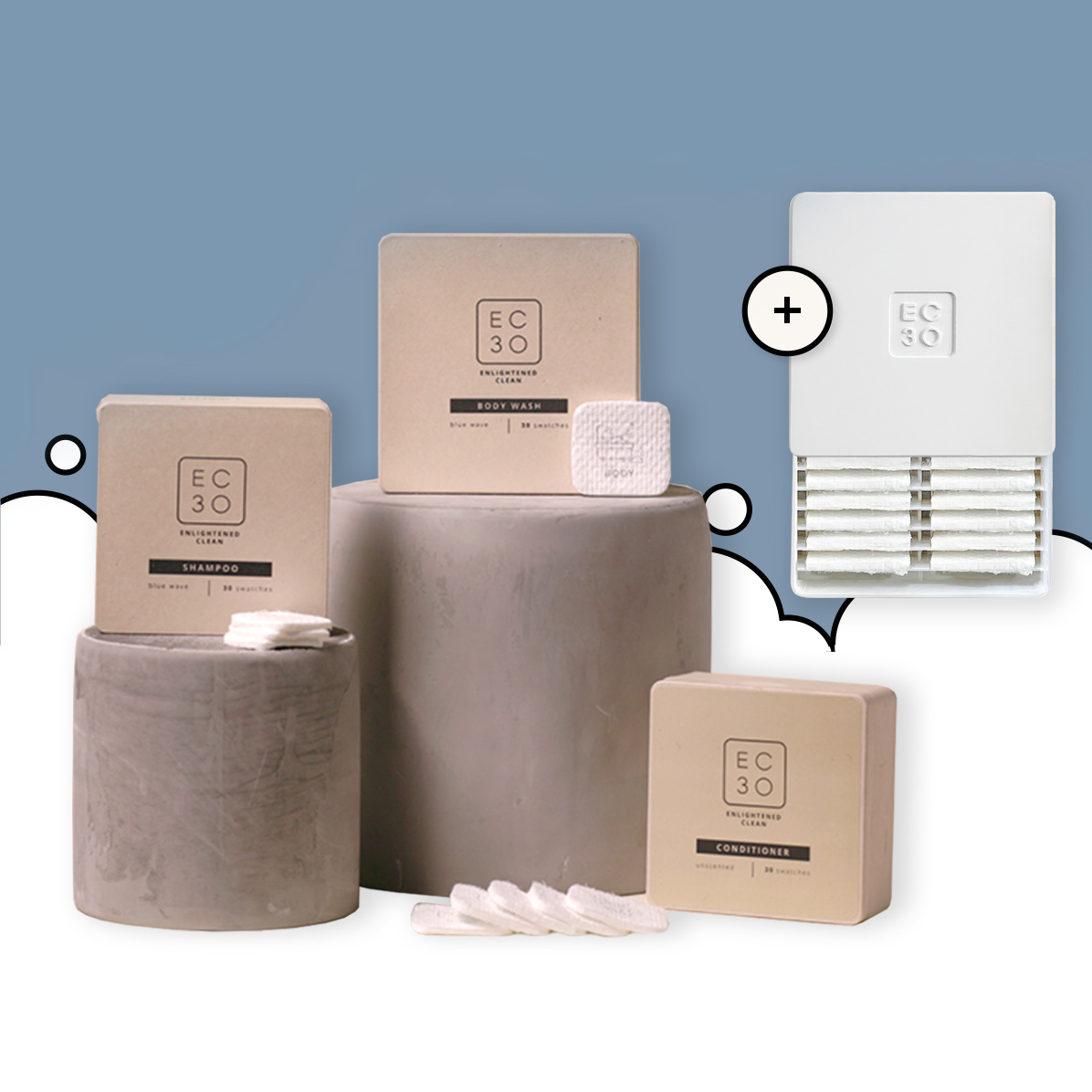 BUNDLE & SAVE
Hair & Body Subscription bundle
Love it all? Switch your full shower routine over to EC30 and subscribe to our Hair & Body Bundle at a 30% Savings and a FREE Shower Dispenser!
VIEW MORE
$74 $54/MO + FREE SHIPPPING