JOIN THE JOURNEY TO CARBON NEUTRAL CLEAN
P&G's Next Revolution in Clean: Solid, Single-Dose Cleaning for Home & Body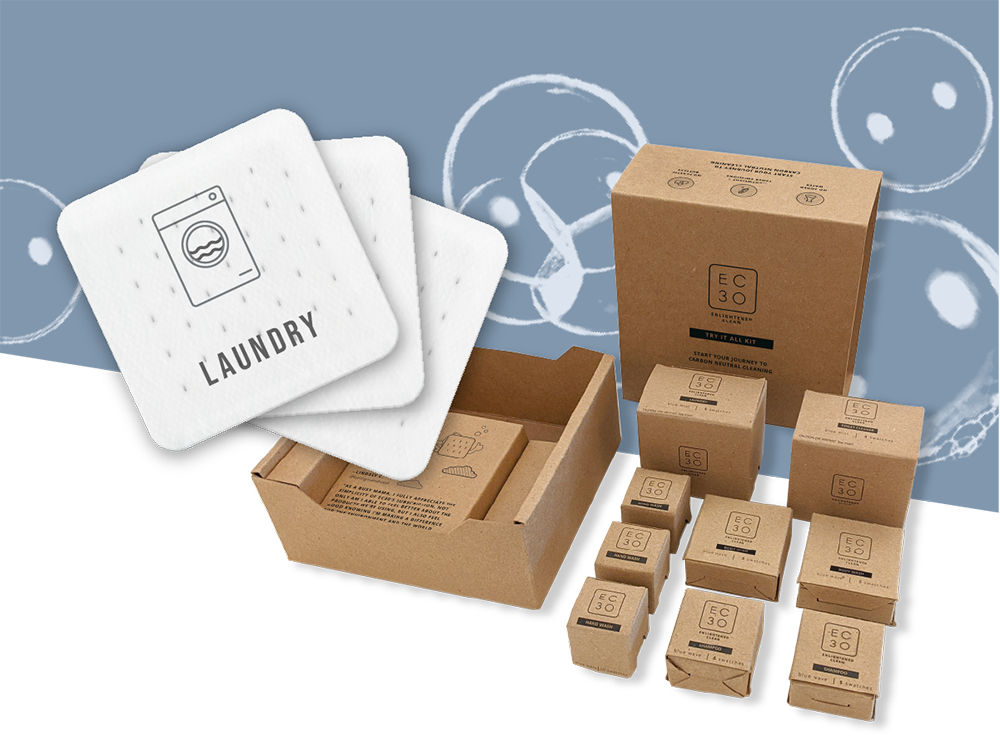 JOIN THE JOURNEY TO CARBON NEUTRAL CLEAN
P&G's Next Revolution in Clean: Solid, Single-Dose Cleaning for Home & Body
WE PLANT A TREE WITH THE ARBOR DAY FOUNDATION FOR EVERY PACKAGE SOLd
WE PLANT A TREE WITH THE ARBOR DAY FOUNDATION FOR EVERY PACKAGE SOLD
Just Buy It...
"Everything you need in a tiny space saving package! I was so sceptical at first until I tried the shampoo. Been a week or so & I have tried it all...LOVE all of it! No more fighting bottles everywhere!"
9 NOV 2021
Makes me want to clean my toilet ALL THE TIME!
"It's…fun. And cleans my toilet. Which is crazy. Who cleans the toilet for fun?"
7 OCT 2021
Works Great! Smells Awesome!
"I love these products. The toilet cleaner is wonderful. The laundry soap is the best smelling product ever. The shampoo is very nice as well."
16 NOV 2021
Works GREAT!
"I love this shampoo for many reasons. The scent is amazing. It leaves my hair shiny and soft, like I used conditioner, but I didn't have to. It didn't weigh my hair down. "
12 OCT 2021
Most environmentally friendly product I have found
"I bought an EC30 trial collection a few months ago and love that everything about it is re-usable or biodegradable! The body wash is so small and light, you can travel with it because it is not liquid"
22 SEPT 2021
Smells SO good and cleans well
"I have tried a few eco friendly laundry detergents and this one is definitely my favorite because it makes my clothes smell so good!"
22 SEPT 2021
The Next Revolution in Clean!
Say goodbye to messy powders and liquids – our swatches contain zero water and no liquid fillers or stabilizers. The result? A luxurious and high-performance clean to rival traditional liquid cleaners.
Our Functional Fiber technology enables us to combine the best cleaning actives in a lightweight, dissolvable swatch.

Up to 50% less C02 emission impact from manufacturing, chemistry, and shipping vs. Traditional Liquid Products.

No Plastic Bottles.

OVER 10 YEARS IN DEVELOPMENT
Designed and Created by Leading P&G Scientists
We plant a tree with the Arbor Day Foundation for every package sold.
Five (5) Toilet Cleaner
Five (5) Laundry Detergent
Ten (10) Shampoo
Ten (10) Body Wash
Thirty (30) Hand Wash
Hydrate. Lather. Clean. That's the magic of our powerful swatches.
Whether it's tackling grease stains on your favorite shirt or keeping your hair fresh and moisturized, our home and personal care products are uniquely formulated for an enlightened clean, fresh when you need it.
Hydrate a swatch for 3 seconds and work into a lather in your hands. Apply to your hair or body and rinse away for a satisfying, thorough clean.
Drop a swatch in the toilet bowl or machine drawer and let the swatch work it's magic.
RESPONSIBLE CONSUMPTION MEETSUNDENIABLE PERFORMANCE
At EC30, we're on a mission to reinvent cleaning, and we come by it honestly. Our parent company Procter & Gamble has been revolutionizing how the world cleans since 1837.
At P&G, environmental sustainability is embedded in how we do business. We have a responsibility to make the world better. We are focused on developing innovations, (like EC30), and products that make responsible consumption irresistible.
- Viginie Helias
P&G CHIEF SUSTAINABILITY OFFICER
Start your Journey to Carbon Neutral Clean Today!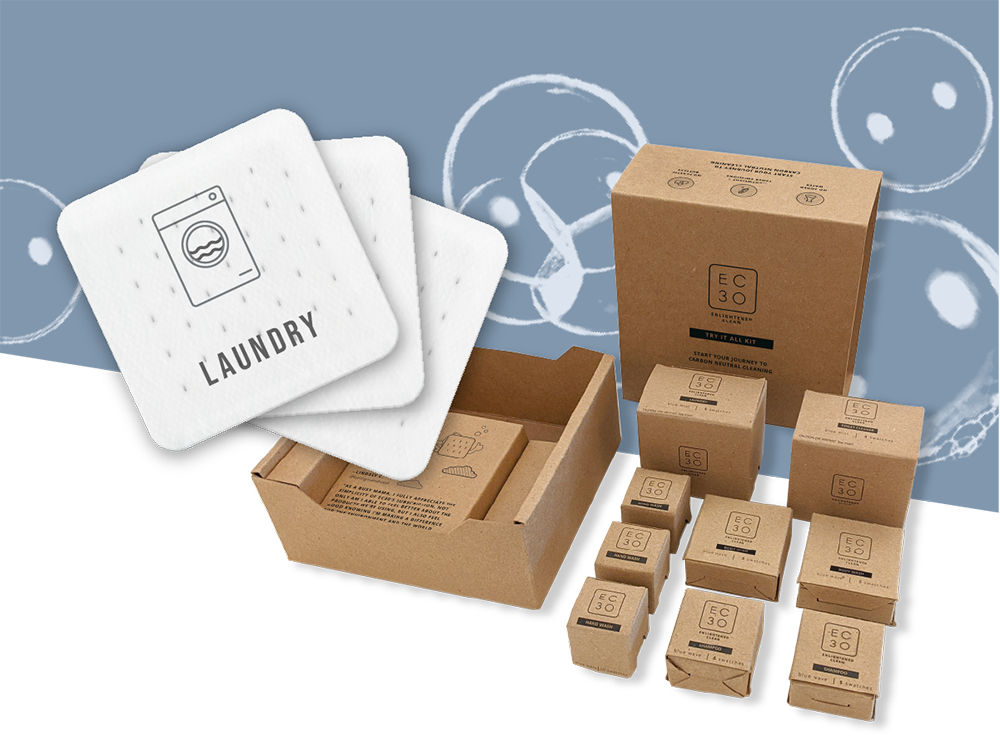 WE PLANT A TREE WITH THE ARBOR DAY FOUNDATION FOR EVERY PACKAGE SOLD
WE PLANT A TREE WITH THE ARBOR DAY FOUNDATION FOR EVERY PACKAGE SOLD